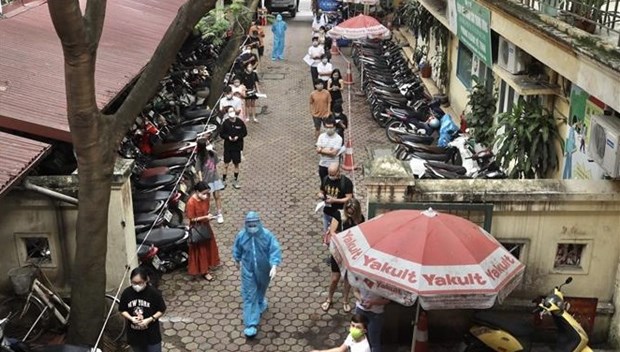 Hanoi to test over 6,000 returnees from Ho Chi Minh City (Photo: VNA)
Vietnam has responded to COVID-19 clusters and cases with vigorous actions and it is on the right track in addressing current outbreaks, said Dr Kidong Park, Representative of the World Health Organisation (WHO) in Vietnam.

Talking to the press, Park said WHO believes that with its capacity, Vietnam can curb the on-going outbreak through a whole-of-society approach, which has been oriented by the National Steering Committee for COVID-19 Prevention and Control right since the pandemic hit the country.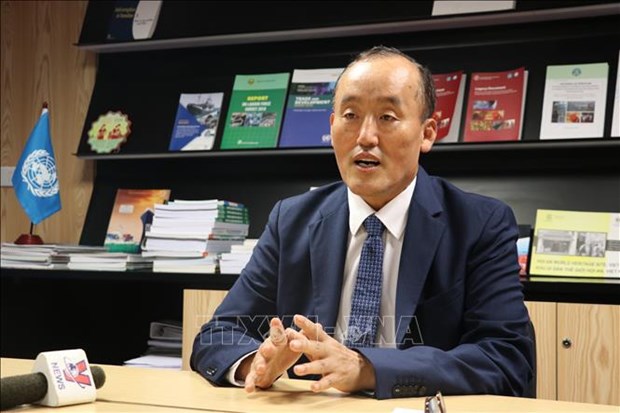 Dr Kidong Park, Representative of the World Health Organisation (WHO) in Vietnam (Photo: VNA)

According to the WHO official, outbreaks in many provinces and cities have basically been put under control but some localities are still facing challenges, such as Ho Chi Minh City where more cases and clusters of unknown sources were reported.

With thorough tracing and large-scale testing, it is expected that localities will detect more infections, especially those in the F1 groups, he said.

Park recommended Vietnam to coordinate actions from all ministries and sectors and good compliance of the public to quickly control the outbreaks.

He also underlined the need to seriously implement and strengthen public health measures, and communication work, and expand the coverage of COVID-19 vaccination.

WHO has been and will continue working closely with the Ministry of Health to provide the most updated scientific evidence to support the Government of Vietnam in its making decisions to cope with the pandemic, the official stressed./.

VNA