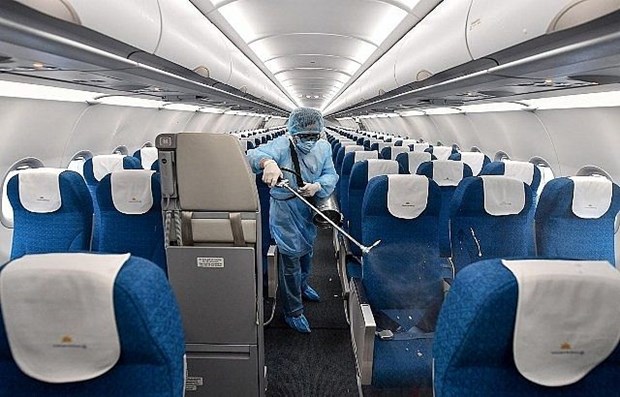 Spraying disinfectant on a flight of Vietnam Airlines (Photo: VNA)
Vietnamese authorities and representative agencies overseas will continue to arrange flights bringing Vietnamese citizens facing difficulties from COVID-19 home.

The effort is being carried out under the direction of Prime Minister Nguyen Xuan Phuc in the context of commercial air routes between Vietnam and other countries being suspended.

Children under 18, the elderly, the sick, and those from disadvantaged backgrounds will be prioritised.

Relevant Vietnamese agencies and the Embassy of Vietnam in Japan coordinated with Vietnam Airlines on April 22 to transport medical supplies presented by the Vietnamese Government and people to Japanese counterparts to fight COVID-19.

Nearly 300 Vietnamese citizens in Japan were also helped to return home, including pregnant women, the sick, and some whose work or studies in the host country have finished./.

VNA