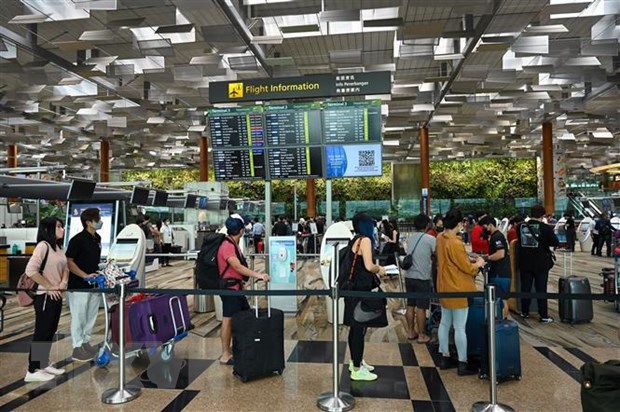 Singapore's Changi Airport (Photo: AFP/VNA)
Singapore will carefully restore air connectivity with China and continue with a cautious approach to ensure passengers have a safe and smooth experience, Transport Minister S. Iswaran said on January 9, a day after China reopened its border for international travellers under new "no quarantine" rules.

According to him, Singaporean and Chinese airlines have applied to operate more flights between the two countries, and the Civil Aviation Authority of Singapore (CAAS) is evaluating these applications.

Singapore has paced the resumption of flights to ensure that Changi Airport has the capacity to support the anticipated flight and passenger flows, he said.

There are currently 38 weekly flights between the two countries, including two recently approved flights to Beijing. This figure is less than 10% of the number of flights pre-COVID between the two countries and about 1.5% of the total handled by Changi at present, stated Iswaran./.
VNA