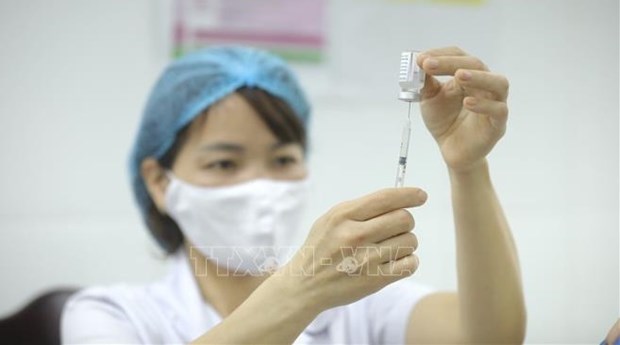 Illustrative photo (Source: VNA)
The Ministry of Health always takes safety first when it comes to vaccination against not only COVID-19 but also other diseases, Minister Nguyen Thanh Long told the press on June 17.

Talking about the upcoming nationwide COVID-19 vaccination drive, the biggest in the nation's history, Long said it will be conducted in all localities with the deployment of mobile vaccination stations and application of information technology, and see the participation of all ministries and sectors.

The official noted Vietnam sets the goal to inoculate some 70 million people in this drive in order to achieve herd immunity between late 2021 and early 2022.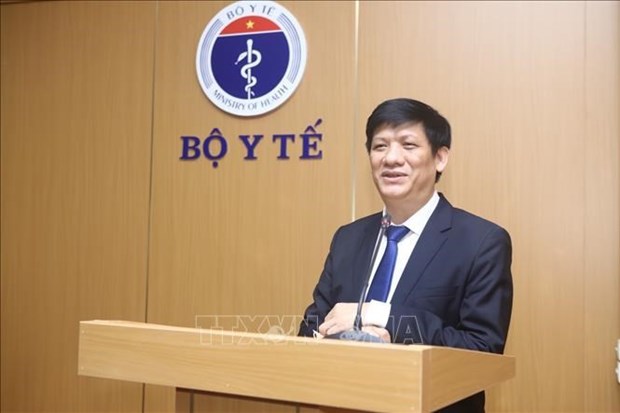 Minister of Health Nguyen Thanh Long (Photo: VNA)
He said the ministry has made a report to the Politburo and Government on the procurement of 150 million doses of COVID-19 vaccines and on the conduction of the upcoming large-scale vaccination.

The minister point out that the difference of the drive in Vietnam in comparison to that of other countries is a thorough screening of all vaccinated subjects.

According to Long, hospitals are ready to offer emergency treatment in case of severe reactions following vaccination to ensure the maximum safety for vaccinated people. The Ministry of Health has also set up a steering committee for vaccination safety that brings together leading experts and professors in various fields, who stand ready to support localities across the country./.
VNA