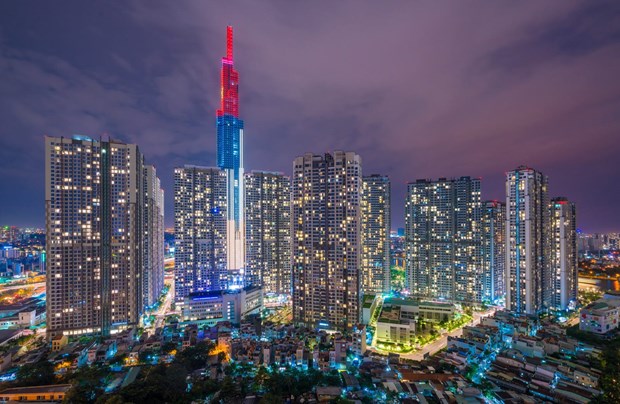 A corner of HCM City. (Photo: Getty Images)
Vietnam's GDP is expected to expand by about 4.8 percent in 2021, and the economy could converge toward the pre-pandemic GDP growth rate of 6.5 to 7 percent from 2022 onward, the World Bank has forecast.

In its East Asia and Pacific Fall 2021 Economic Update released on September 28, the bank said a sustained global recovery would ensure strong demand for Vietnamese products in its main export markets like the US, EU, and China.

According to the bank, aside from the second social protection support package, the government is considering tax relief to support businesses.

Fiscal policy would become more supportive with faster execution of public investment, especially once mobility restrictions are rolled back, it said.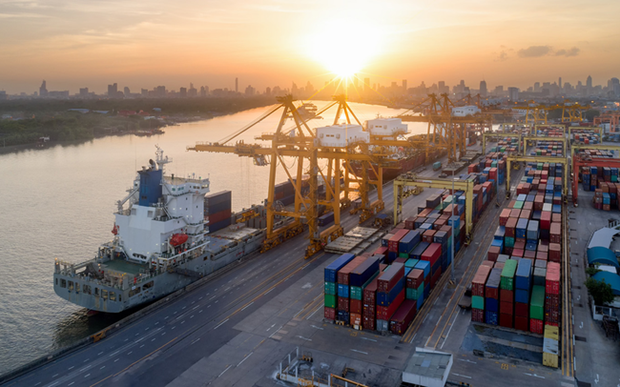 Vietnam's GDP is expected to expand by about 4.8 percent in 2021. (Photo: VNA)
Given available fiscal space, the government should deploy further resources to mitigate adverse social impacts, the bank said, suggesting Vietnam pursue the goals of green growth and digitalisation to raise the resilience and sustainability of its economy.
In its September 2021 Vietnam Macro Monitoring, the bank also said the foreign direct investment (FDI) inflow suggests continued confidence in Vietnam's economy.
WB experts explained that Vietnam's economy still grew 2.9 percent last year against serious decreases seen in other countries.
Earlier, the Asian Development Bank (ADB) revised down Vietnam's 2021 GDP growth forecast from 6.7 percent to 3.8 percent due to a resurgence of the COVID-19 pandemic that has tightened the labour market, lowered industrial output, and disrupted agricultural value chains.
ADB remains bullish on the country's prospects in the medium and long term. Growth could be aided by a revival of domestic demand, an acceleration in the disbursement of public investment, and an expansion to new export markets thanks to multiple free trade agreements and the expected global economic recovery.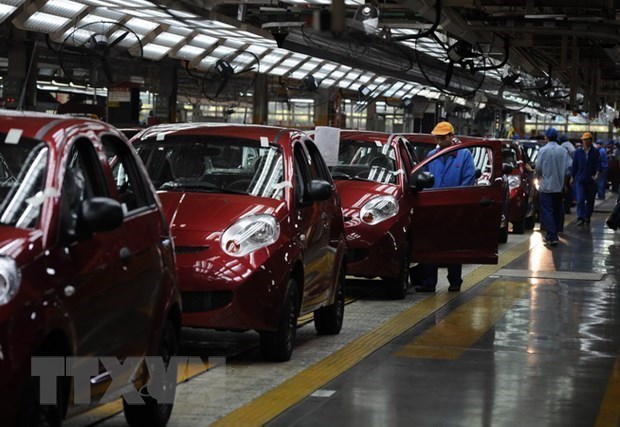 The ADB also remains bullish on Vietnam's prospects in the medium and long term. (Photo: AFP/VNA)

For the East Asia and Pacific region, the WB said its recovery has been undermined by the spread of the COVID-19 Delta variant, prolonging the distress for firms and households, likely slowing economic growth and increasing inequality.

Economic activity began to slow down in the second quarter of 2021, and growth forecasts have been downgraded for most countries in the region.

While China's economy is projected to expand by 8.5 percent, the rest of the region is forecast to grow at 2.5 percent, nearly 2 percentage points less than forecast in April 2021. Employment rates and labor force participation have dropped, and as many as 24 million people will not be able to escape poverty in 2021.

"The economic recovery of developing East Asia and Pacific faces a reversal of fortune," said World Bank Vice President for East Asia and Pacific Manuela Ferro. "Whereas in 2020 the region contained COVID-19 while other regions of the world struggled, the rise in COVID-19 cases in 2021 has decreased growth prospects for 2021. However, the region has emerged stronger from crises before and with the right policies could do so again."/.

VNA