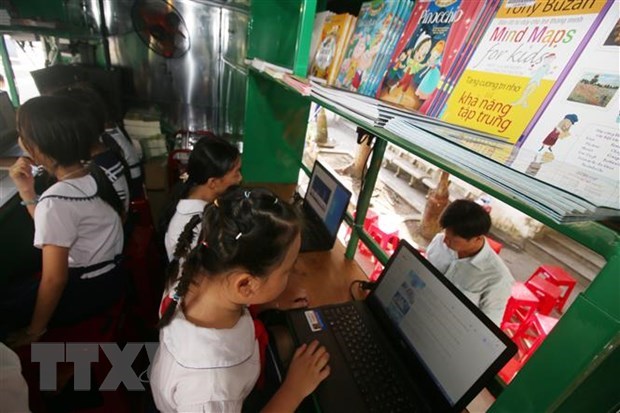 Illustrative image (Photo: VNA)
Deputy spokesperson of the Foreign Ministry Ngo Toan Thang on November 7 affirmed Vietnam's consistent policy of ensuring the rights to freedom of speech and information access, which are prescribed in the Constitution and laws and fully enforced in reality.

He made the statement during a regular press conference in Hanoi in reply to reporters' queries about Vietnam's response to the Freedom House's report released on November 5 which alleged that Vietnam is not free in relation to Internet.

Thang completely refuted the report's assessment about Vietnam and stressed that the State of Vietnam always advocates promoting the development of Internet to serve national construction and development, as well as meet citizens' demand for information exchange, study and work.

In reality, Vietnam is now one of the leading countries in the world in terms of Internet use and subscription growth. Information technology and social media are being used widely in socio-economic and cultural life.

As of early 2019, Vietnam recorded 60 million Internet users, accounting for over 60 percent of the total population, ranking 16th globally in terms of the number of Internet users. The country also had 55 million social media users, according to statistics.
Source: VNA