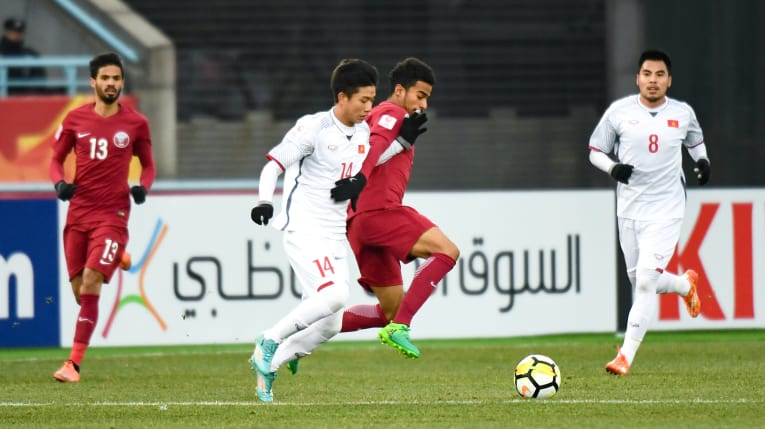 Vietnamese and Qatari football players.
Vietnam surprised the world by securing a berth in the final of the Asian Football Confederation (AFC) U23 Championship after beating Qatar 4-3 in the penalty shootout on January 23 in China.
Earlier, in the official 90 minutes and nervous extra time, Vietnam drew 2-2 with the Asian powerhouse.
The team will play against either former champion the Republic of Korea or Uzbekistan, which will play later today.
Vietnam became the first Southeast Asian country to enter the final of the AFC U23 championship.
The team qualified for the semifinals on January 20 thanks to a dramatic victory over Iraq.
Earlier, Vietnam ​was the first Southeast Asian team to achieve a group stage victory by defeating Australia, and one of the first teams from the region to reach the quarterfinals together with Malaysia.
Source: VNA