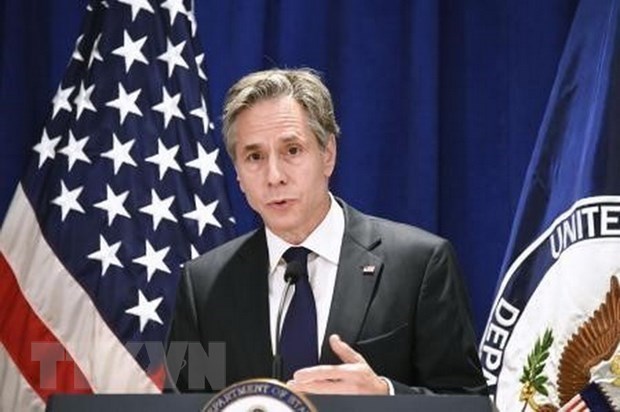 US Secretary of State Antony Blinken (Photo: Kyodo/VNA)
US President Joe Biden is committed to lifting the nation's ties with the Association of Southeast Asian Nations (ASEAN) to "unprecedented" levels, Daniel Kritenbrink, the US assistant secretary of state for East Asian and Pacific affairs, said on December 8.

The announcement was made ahead of the visit of US Secretary of State Antony Blinken to Southeast Asia, scheduled to take place from December 13-17.

Kritenbrink told a news briefing that Blinken will discuss with Southeast Asian officials a range of issues, including strengthening regional security infrastructure.

The US Secretary of State is expected to visit Indonesia, Malaysia and Thailand. Observers said that the trip is aimed at affirming the priority of the US foreign policy towards the Indo-Pacific region./.
VNA