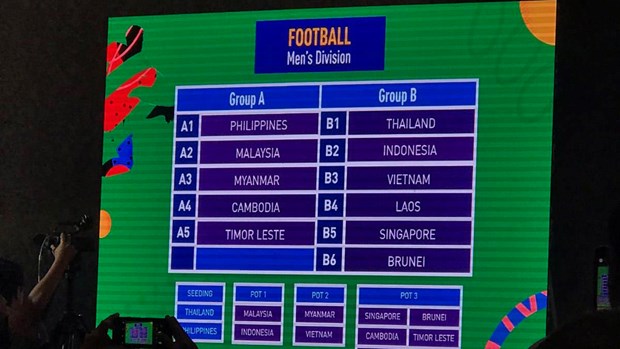 (Photo: https://thethaovanhoa.vn)
The Vietnamese U22 men's football team has been drawn to Group B with U22 Thailand and U22 Indonesia at the upcoming 30th Southeast Asia (SEA) Games, according to the drawing results announced by the Olympic Council of Asia.

Group B also sees U22 teams from Laos, Singapore and Brunei.

The Vietnamese team will play five games in the group round with one match in every two days, which will be a challenge for players.

Meanwhile in Group A, the host team of the Philippines will face U22 teams from Malaysia, Myanmar, Cambodia and Timor Leste.

Men's football matches will take place from November 25 to December 12 at Memorial, UMAK Football and Binan Football stadiums. The semi-final round is slated for December 7, while the semi-final and final matches are scheduled for December 12.

At the same time, the women's football team of Vietnam has been drawn to Group B to face Thailand and Indonesia. Group A consists the Philippines, Myanmar, and Malaysia.

Source: VNA