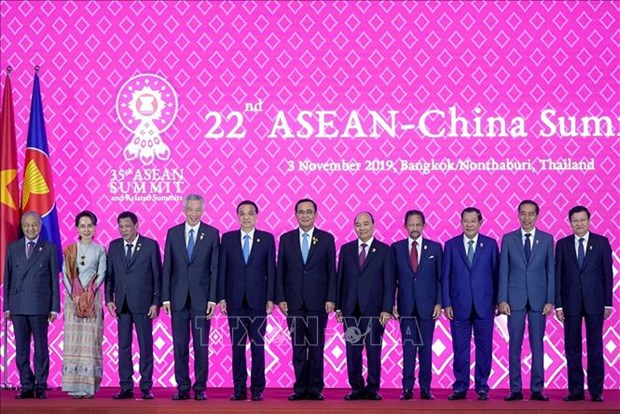 Leaders from the Association of Southeast Asian Nations (ASEAN) at the 22nd ASEAN-China Summit in Bangkok on November 3. (Photo: VNA)
Russia's "Multipolar world" newspaper has run an article saying many countries, including partners in the Association of Southeast Asian Nations (ASEAN), support Vietnam's viewpoint in addressing the East Sea issues.

Pavel Vinogradov, the article's author, said experts and scholars from regional nations also backed Vietnam's stance and criticised violations of Vietnam's sovereignty and sovereign right in the East Sea.

According to the article, Vietnam has showed a clear, reasonable and consistent viewpoint as well as commitments to solving disputes via peaceful measures based on international law.

Vietnam has also expressed its desire that all countries will implement seriously the Declaration of Conduct of Parties in the East Sea (DOC) and exert efforts to complete a Code of Conduct in the East Sea (COC), the article said.

It added that countries should abide by common standards of international law, firstly the 1982 United Nations Convention on the Law of the Sea (UNCLOS).

Source: VNA