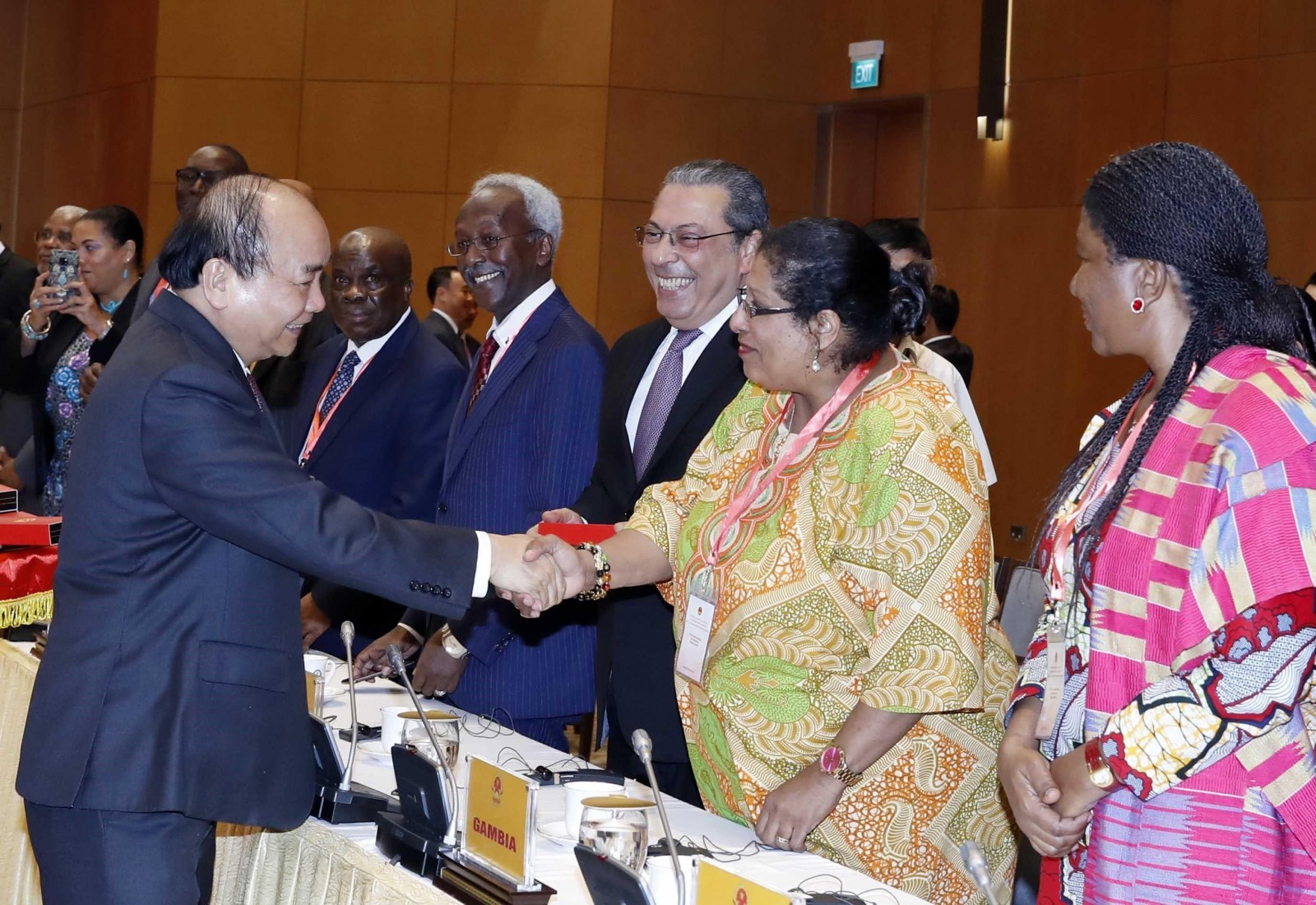 Prime Minister Nguyen Xuan Phuc (L) meets with ambassadors of Middle East and African countries (Photo: VNA)
Vietnam always welcomes and opens door for cooperation with Middle East-African countries for mutual benefits and development, Prime Minister Nguyen Xuan Phuc affirmed at a reception in Hanoi on September 10 for ambassadors from Middle East and Africa.

The Government leader hailed the initiative to hold a meeting with ambassadors from the Middle East and Africa on expanding economic ties between Vietnam and the regions.

He said in its foreign policy, Vietnam always attaches great importance to the traditional friendship and cooperation with Middle East and African friends, adding that the collaboration between Vietnam and Middle East -African countries has seen positive development in all fields from politics, diplomacy, trade-investment, agriculture, education, and science-technology to tourism and culture.

PM Phuc noted that although two-way trade increased by 300 percent against 2010 to reach 22.5 billion USD in 2018, the potential remains huge for cooperation between Vietnam and the Middle East-African region. He stressed that ambassadors and diplomatic missions of Middle East-African countries play a significant role in helping the two sides fully tap the potential.

The PM suggested the two sides work together in such potential fields as trade, investment, agriculture, information technology and communication, energy, education-training, labour and tourism.

Besides bilateral cooperation, the two sides should expand collaboration in the region and the world, he recommended.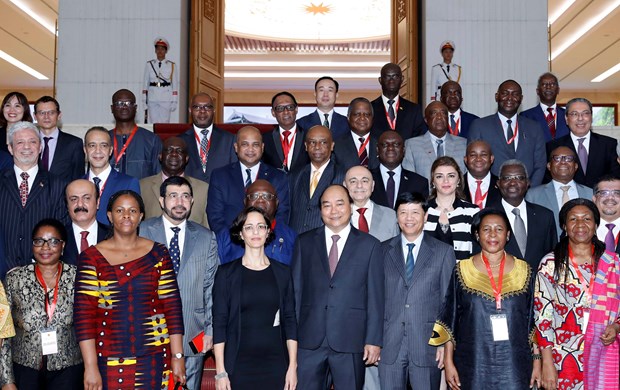 [PM welcomes cooperation with Middle East-African countries hinh anh 2] Prime minister Nguyen Xuan Phuc in a group photo with ambassadors of Middle East and African countries (Photo: VNA)

The PM welcomed the Gulf Cooperation Council (GCC) and Vietnam's preparation for the signing of an agreement to set up a dialogue mechanism, and urged accelerating the establishment of official relations between Vietnam and the African Union and expanding cooperation between Vietnam and the Association of Southeast Asian Nations (ASEAN) and other regional and sub-regional organisations in the Middle East-African region.

PM Phuc called on regional and international organisations, and development agencies of developed economies to accompany Vietnam and Middle East-African countries in carry out trilateral and quadrilateral cooperation activities towards realising common development goals.

On behalf of the delegation of ambassadors, Ambassador of Djibouti to Vietnam Admed Araita Ali described the meeting of ambassadors from Middle East-Africa, an initiative of Vietnam's Foreign Ministry, as a useful activity. In the context of rising global protectionism, the cooperation between Middle East-Africa and Vietnam proves the significance of opening the market, he said.-VNA