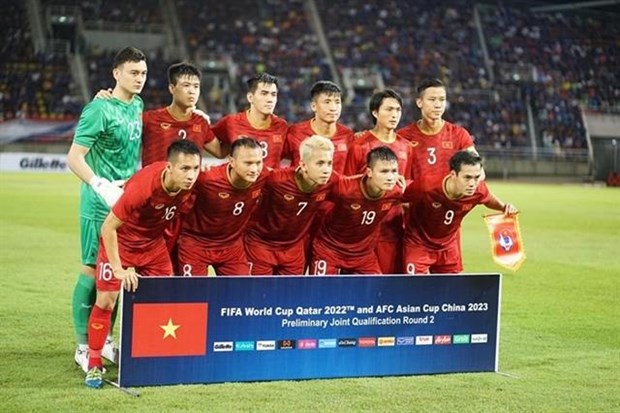 Vietnam's national team (Source: laodong.vn)
Next Media has announced it owns the exclusive rights to broadcast two away matches of the national team in the World Cup 2022 qualification campaign.

These matches include fixtures against Malaysia on March 31, 2020, and the UAE on June 9, 2020.

All of the national team's games will be broadcast live on VTC1.

Earlier, Next Media won the rights to broadcast Vietnam's away ties against Thailand on September 5 and Indonesia on October 15.

In addition, the Vietnam Football Federation signed a deal to transfer the broadcasting rights of the Vietnamese national team's four home games during the World Cup 2022 qualification campaign. These include home matches against Malaysia on October 10, the UAE on November 13, Thailand on November 19, and Indonesia on June 4, 2020.

Vietnam under the guidance of Republic of Korean head coach Park Hang-seo are training in the Vietnam Youth Football Training Centre in Hanoi to prepare for the upcoming match with Malaysia in the 2022 FIFA World Cup Qualifiers to be held at the My Dinh National Stadium in Hanoi on October 10.

Source: VNA