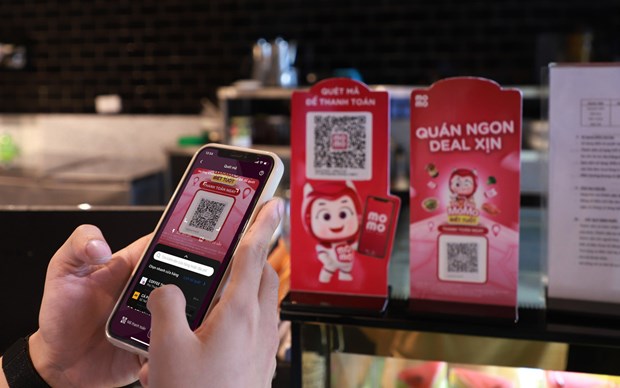 MoMo raises 200 million USD in Series E financing round. (Photo: ictvietnam.vn)
Mobile Service JSC (M-Service) – the biggest e-wallet firm in Vietnam said it had raised 200 million USD from global investors for its MoMo e-wallet service during the Series E (5th) financing round.

Mizuho Bank of Japan led the latest funding round, followed by Ward Ferry, which specializes in investing and managing long-term funds.

The consortium of investors also comprised Goodwater Capital LLC and Kora Management which are specializing in investing in consumer technology companies, and businesses providing internet and financial services.

M-Service said it will use the capital to strengthen its super-app position by providing financial services to 31 million existing customers, expanding its market by providing digital transformation solutions for millions of micro, small and medium sized enterprises (MSMEs) in Vietnam.

M-Service will also promote investment in Vietnamese companies, while expanding its services in tier-2 and tier-3 cities, and rural areas.

Nguyen Manh Tuong, Executive Vice Chairman and Co-CEO of M-Service said MoMo has been using technology to improve the quality of Vietnamese people's lives, helping them access financial services and essential services in a simple and convenient way at low cost.

Daisuke Horiuchi, Managing Executive Officer at Mizuho's retail business company said his firm is seeking to broaden its retail financial business footprint with particular focus on the ASEAN region, as well as in digital transformation and financial inclusion.

With its cooperation with MoMo, the company aims to facilitate MoMo's future growth and increase financial inclusion in Vietnam, he added.

Momo is Vietnam's largest e-wallet by users. It sets to double the number of users to 50 million in the next two years.

During the COVID-19 pandemic, through MoMo's charity platform, millions of customers raised nearly 4 million USD to support disadvantaged people and children./.

VNA