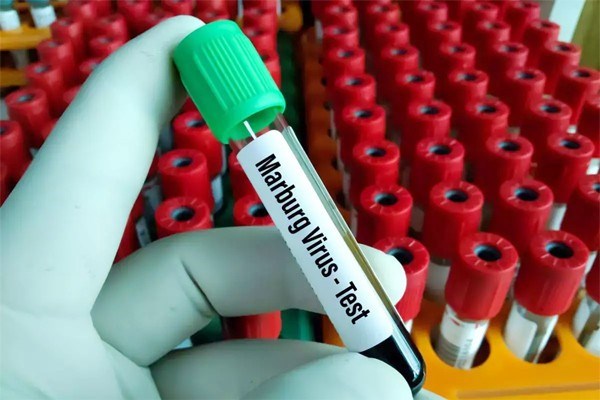 Illustrative image (Photo: Internet)
The Ministry of Health has asked the People's Committees of cities and provinces nationwide, the Pasteur Institutes and hygiene and epidemiology institutes to strengthen prevention and control of the Marburg virus disease.
The Marburg virus causes an acute infectious disease, which naturally resides in fruit-eating bats (Rousettus aegyptiacus).
The disease is transmitted from animals (bats, primates) to humans, or from person to person through direct contact with bodily fluids, or with environments/objects contaminated by the bodily fluids of a person infected or deceased from the Marburg virus.
The incubation period of the disease ranges from 2 to 21 days. Patients initially show signs of high fever, headache, discomfort, followed by diarrhea, abdominal pain, muscle aches, nausea, vomiting, and bleeding. Currently, there is no specific vaccine or treatment for the disease.
The ministry stressed that this is a particularly dangerous disease with a high transmission and mortality rate, up to 50% and possibly 88%. The disease is classified as Group A under Vietnam's Law on Prevention and Control of Infectious Diseases.
In order to prevent the disease from entering Vietnam, the ministry asked them to closely monitor immigrants in the community and medical facilities to early detect suspected cases for epidemiological investigation. Attention must be paid to those from African countries hit by the disease within 21 days.
Samples must be taken for diagnostic testing. If there is any infected cases, healthcare staff must work closely together to prevent it from spreading to the community.
Localities should come up with plans to respond to any outbreaks, stay ready with medicines, equipment, workforce and funding to receive and treat patients.
The ministry urged providing training courses for medical staff at all levels on prevention and control measures, as well as care and treatment./.
VNA