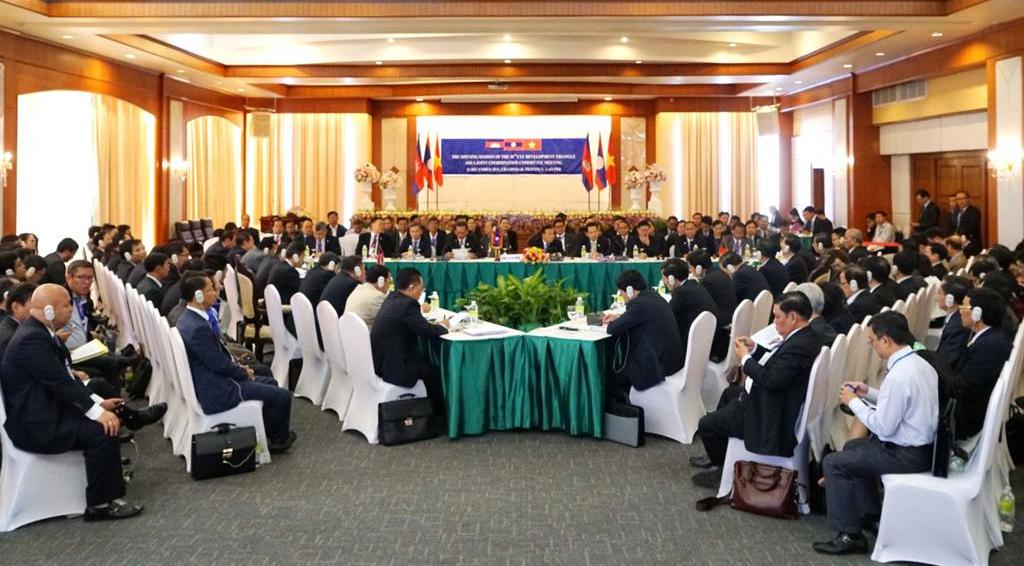 At the 10th meeting (Source: binhphuoc.gov.vn)
The joint coordination committee of the Cambodia-Laos-Vietnam (CLV) Development Triangle Area will hold its 11th meeting in Vietnam's southern province of Binh Phuoc from December 15-19.

Binh Phuoc People's Committee said at a press briefing on December 13 that the meeting's agenda consists of the 10th meeting of the economic subcommittee, the 10th meeting of the security and foreign affairs subcommittee, the ninth meeting of the locality subcommittee, and the meeting of the three countries' working groups.

Sidelines events also include a trade fair, the seventh regional youth forum and the 11th forum on trade promotion, investment and tourism.

The series of the event will review and evaluate implementation of the joint declaration of the 10th meeting, with focus on measures to enhance cooperation and sharing of information in economics, culture, education, environment, tourism and trade among localities, as well as to foster peace, security, stability for sustainable development in the region.

The CLV Development Triangle Area consists of 13 provinces, including four in the east of Cambodia, four in the south of Laos, and five in Vietnam.
Source: VNA