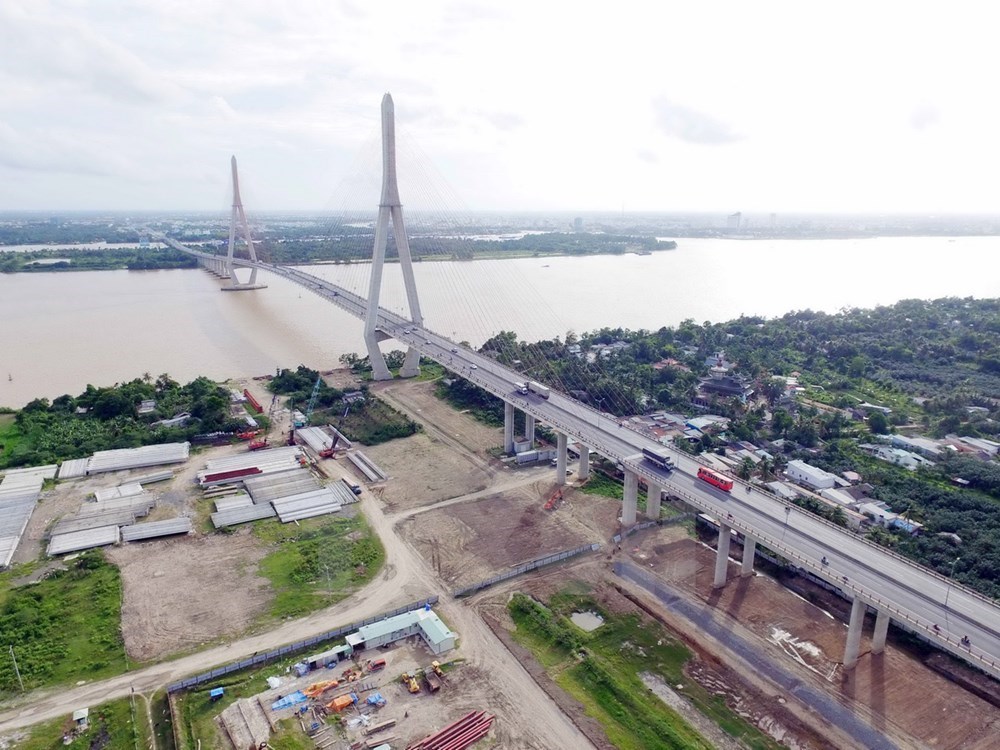 A corner of Can Tho city (Photo: VNA)
Economic reform, in companion with renewing growth model to improve productivity and competitiveness capacity, is a top priority of the Mekong Delta city of Can Tho to realize the goal of global economic integration and sustainable development.

Thanks to the city's drastic measures, the local business environment has become better, making the locality become a magnet for foreign investors.

In the first six months of the year, the city granted investment licenses to six foreign direct investment (FDI) projects with a total registered capital of 176.7 million USD. It is now home to 75 FDI projects valued at 1.13 billion USD.

However, Vice Chairman of the municipal People's Committee Truong Quang Hoai Nam said that the number of FDI projects is still modest as compared to the country's average level. Meanwhile, many local businesses are not able to join the global value chain due to their small-scales. Also, they do not have sufficient skills to deal with anti-dumping and subsidy lawsuits in foreign markets.

In a working session with the city's steering committee for international integration on July 6, Nam highlighted the necessity of comprehensive administrative reform as part of efforts to create a sound business climate and improve the city's rankings in the Provincial Competitiveness Index (PCI).

The steering committee for international integration should join hands with relevant departments and branches to accelerate external information, helping increase Vietnam's prestige in the international arena, he said, adding that policies must be made transparent while international commitments must be consistently implemented.

Besides expanding cooperation with both domestic and foreign localities, developing infrastructure is a good way attract more investments, he stressed.

Departments, sectors and People's Committees of the city's districts were required to direct disbursement of public capital as well as keep close watch on bad debt and scrutinise restructuring at credit funds.

Regarding agricultural production, the city will support farmers and agricultural businesses to develop value chain and set up outstanding cooperatives, which will receive preferential loans to stabilise operations and branch out their business.

Particularly, the city will work with Vietnamese trade counselors and representative offices in foreign countries to provide domestic firms with market information and legal procedures for import-export activities. In addition, it is increasing trade promotion in traditional markets while introducing products in the new ones.

Nam said that quality of products and services will decide whether a business can survive or not, thus, enterprises should grasp opportunities to gain substantial profits.

According to Nguyen Minh Toai, Director of the city's Department of Industry and Trade and deputy head of the steering committee for international integration, in the past time, relevant authorities have helped local business get access to information on integration, and free trade agreements so that they can take prompt actions in response reduce risks and improve products' value.

Many businesses have zoned off material areas to manage their products quality, meeting increasing demands of the consumers, he added.
Source: VNA