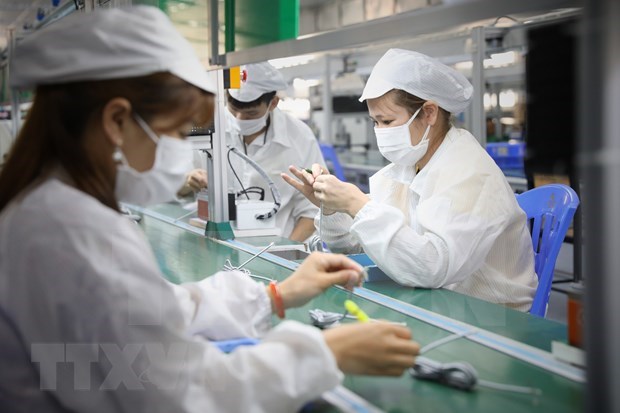 Illustrative image (Photo: VNA)
In the first five months of the year, the Mekong city of Can Tho achieved impressive growth in industrial production, retail sales and tourism despite the effects of COVID-19.

Industrial production grew by more than 9 percent year-on-year, and total retail sales and services grew by nearly 15 percent to around 63.1 trillion VND (2.7 billion USD).

The tourism sector is recovering, with its revenues rising by 18 percent to 1.25 trillion VND. The number of visitors grew by nearly 58 percent.

Investment in the city tripled during the period to 1.3 billion USD as it ranked third in the country's FDI list.

However, only a fraction of the proposed public spending has been disbursed, one of the city's biggest problems for many years now.

Its exports too fell.

Tran Viet Truong, chairman of the municipal People's Committee, said that the city has been focusing on both reviving its economy and staying safe from the pandemic.

He instructed official agencies to focus on disbursing public spending funds, acquiring and clearing lands for investment projects and approving project carefully to stop unnecessary changes later.

Can Tho aims to become a major industrial hub and the Mekong Delta's leading one by 2025, and targets economic growth of 7.5-8 percent a year until 2025.

It is focusing on restructuring its four key sectors, foodstuff and beverage processing, chemicals; machinery and electronics, and electricity generation.

It is also seeking to create a favourable environment for investment through support policies and administrative reforms, and facilitating industrial start-ups./.
VNA