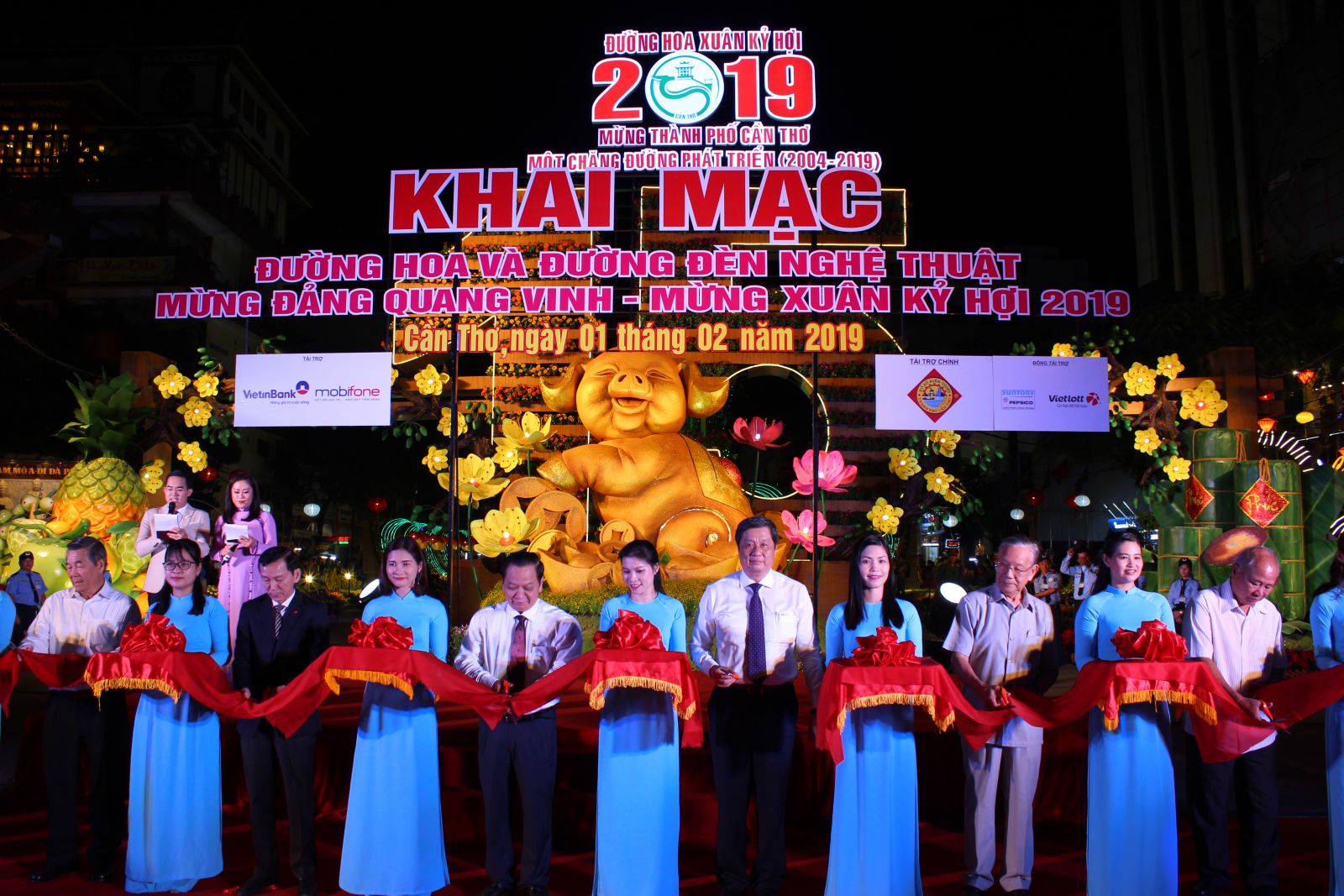 The opening ceremony of Can Tho flower street 2019. Photo: Anh Khoa
(CTO)-Can Tho City's flower street and art lighting street have been opened on February 01 (on the December 27th of the lunar calendar). It is an annual activity attracting visitors to celebrate the lunar New Year.
The 310-meter long flower street is organized on Vo Van Tan and Nguyen Thai Hoc streets (Ninh Kieu District). It gathers more than 80,000 baskets of flowers (some from Da Lat), local fruits and many other decorations to create symbolic images and models such as Ninh Kieu Wharf, Sword Lake (Ha Noi), Hue Citadel, Da Lat Flower Garden, Nha Rong Wharf (Ho Chi Minh City)... These models are believed to be attractive "check-in" points for tourists.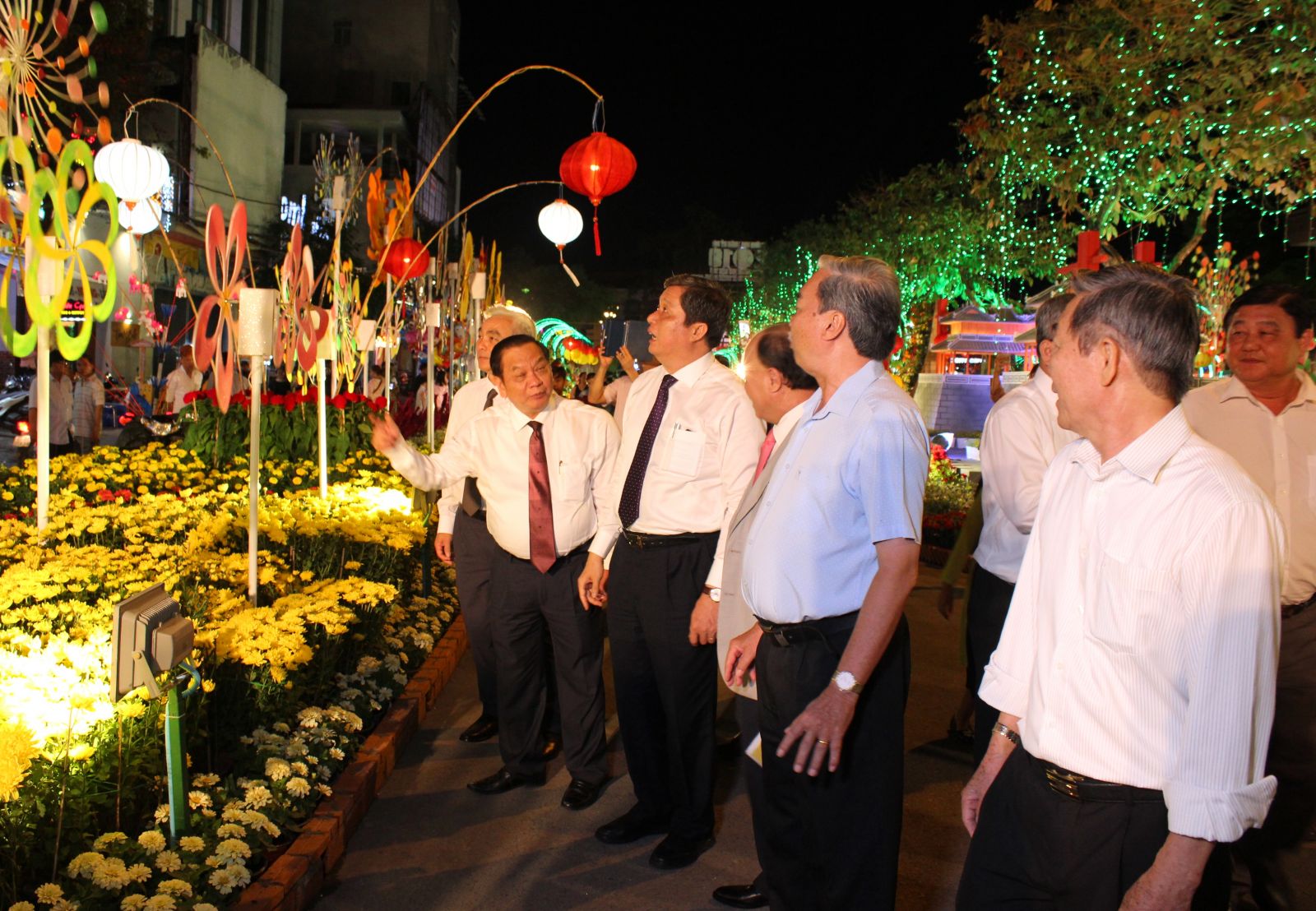 City's leaders visit Can Tho flower street. Photo: Anh Khoa
The event will run until February 9 (the fifth day of the first lunar month). Meanwhile, Hoa Binh Avenue and 30-4 Street have been lighted up with the art lighting system since December 22, 2018.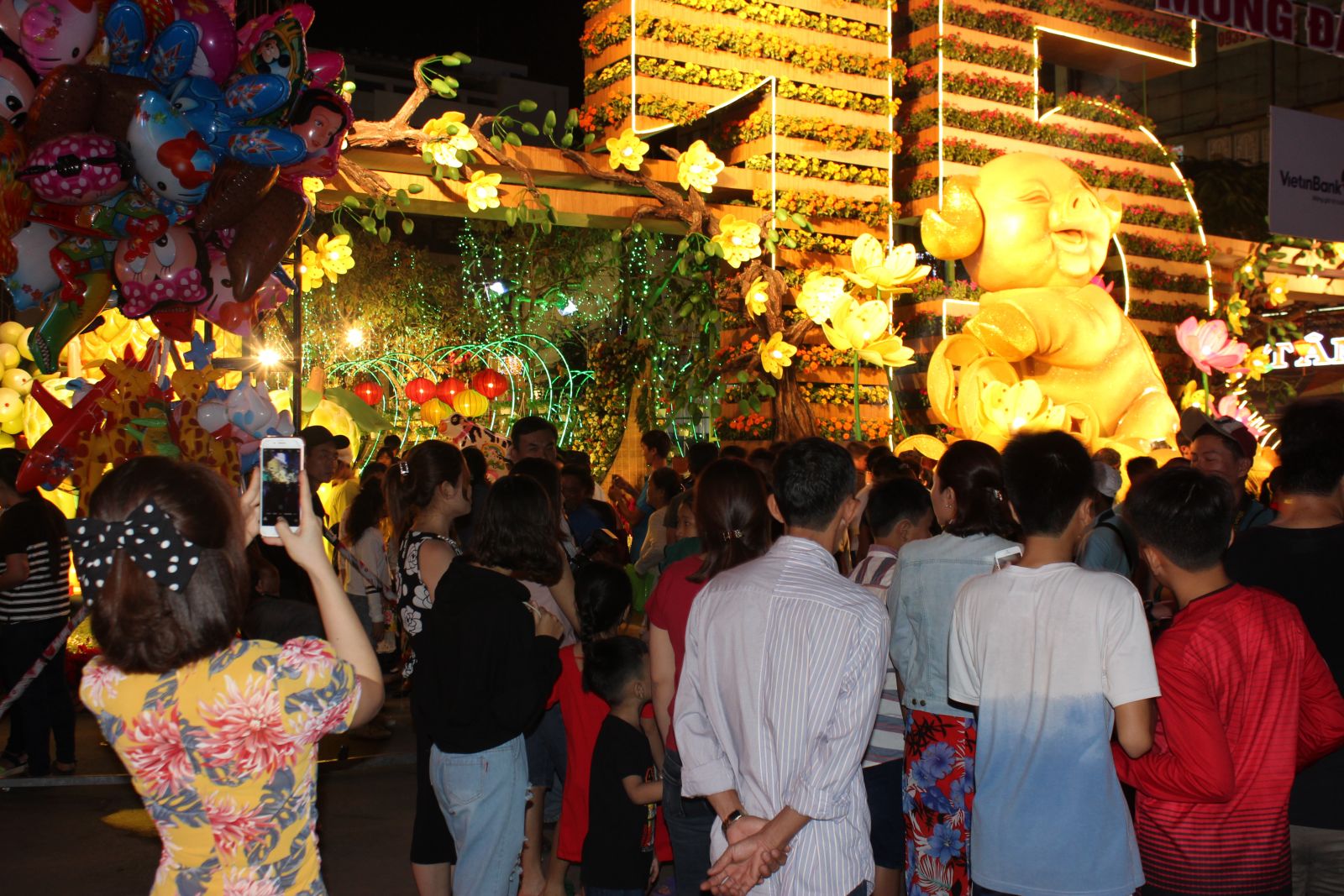 Hundreds of visitors join the opening ceremony of Can Tho flower street 2019. Photo: Anh Khoa
By N.Minh – Translated by H.V