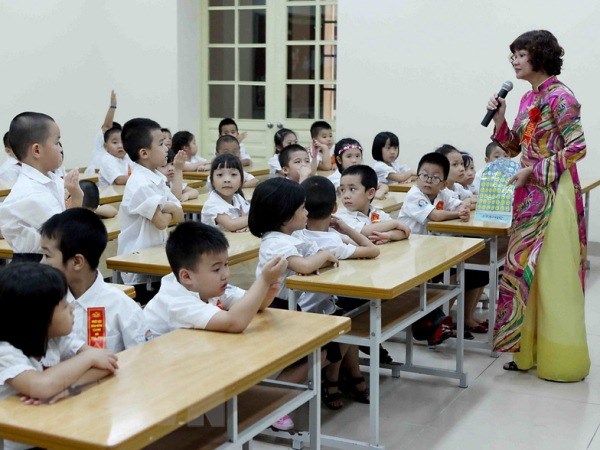 Illustrative photo (Photo: VNA)
The Study Promotion Association of the Mekong Delta city of Can Tho and the municipal Department of Education and Training launched a life-long learning week on October 1.

The week, themed "Study to develop the homeland and country", is scheduled to take place from October 2-8. It aims to encourage the regular and life-long learning of local residents.

During the week, libraries in the city, especially those of universities, colleges and high schools will step up information technology application, increase e-documents and use library management software to serve the needs of students and people in a digital environment.

Local educational establishment will encourage teachers, students and people to engage in online reading clubs, exchange interesting books, improve skills to search for official information on the Internet, and read books at public libraries.

Speaking at the launch ceremony, Le Van Tam, Vice Chairman of the municipal People's Committee, asked the city's educational sector to have a long-term strategy on developing the ready culture among residents in the digital age, through measures to upgrade infrastructure, modernise operational methods and improve the capacity to organise life-long learning activities of those who work in libraries, museums, cultural houses and public learning centres.

According to Deputy Minister of Education and Training Nguyen Huu Do, over the past years, the life-long learning week has been held in many localities nationwide, attracting the participation of departments, agencies, organisations and individuals.
Source: VNA