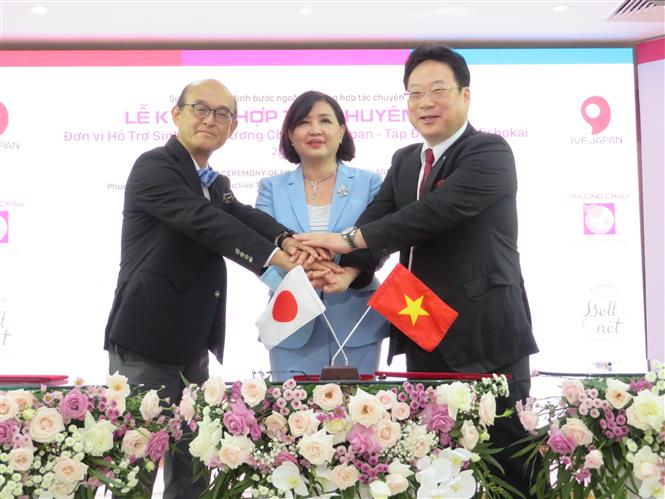 At the signing ceremony (Photo: VNA)
The Phuong Chau International Hospital in the Mekong Delta city of Can Tho inked a professional cooperation agreement on infertility treatment with the IVF Japan group and the Kishokai Medical Corporation on June 21.
Addressing the event, CEO and Chairman of IVF Japan group Yoshiharu Morimoto voiced his hope that Japan's integrated medical programme will soon be applied in Vietnam through cooperation deals and technology transfer.

The programme is a combination of modern and traditional medical practices, including acupuncture and herbal medicine.

He added that many technologies transferred to Vietnam through this cooperation use artificial intelligence.

Vietnam's infertility rate currently stands at about 8 percent of couples, experts say, indicating that infertility is a major task for the obstetrics and gynaecology sector in the country.

The figure of 8 percent means that at present one million Vietnamese couples are struggling with infertility.
In the Asia Pacific region, Vietnam is among the countries with the lowest fertility rates and highest infertility rates.-VNA